Welcome to The Church of the Coming King
Evangelizing the World for Christ
The vision for the Church of the Coming King is to Evangelize the World, especially for the countries of Pakistan, and Africa, as the people are hungry for God and Revivial. Pastor Leo Strathman, Evangelist Donna, Pastor Zafar and Pastor Amos have a Vision that ALL of Pakistan and Africa be Saved. The Vision has enlarged to "Church of the Coming King International" with Churches in Pakistan and Africa.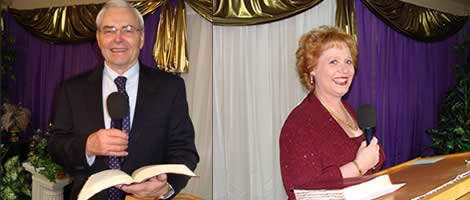 Reaching the World through Television
Pastor Leo Strathman and Evangelist Donna are on 31 TV stations in Pakistan plus Sabetha, Kansas, Fairview on NEK Channel 68.
Many lost souls are being saved and coming to Christ daily through the TV! That is God's Heart - the Lost Souls - for He desires for none to perish but to come to the saving knowledge of Jesus Christ!
We believe that Jesus Christ is the Savior of the World, Son of God and that eternal salvation is only found by placing faith in Jesus Christ and what he did for us by his great sacrifice on the cross. Read what we Believe!
---
> EMAIL US
---
James 1:27
Pure religion and undefiled before God and the Father is this, To visit the fatherless and widows in their affliction, [and] to keep himself unspotted from the world.

Our Ministry in Pakistan
We're spreading the gospel in Pakistan through 31 TV stations, reaching over 700,000 homes - 24/7 - Preaching the Gospel "Jesus Christ is Light of the World".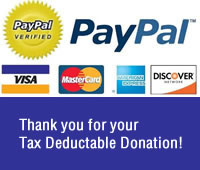 Donate
We are preparing to add us to nine more areas to reach Musliums, Catholics, Hindu, and others who have hungry hearts. If you would like to be a part of the great moving of the Holy Spirit's work, we would appreciate any offerings towards this great and awesome work.
> Click here to Donate and Help us Save Thousands of Souls!

Help Support of this movement of God, Please mail in your donations to:
Church of the Coming King
Phone: 785-336-2655
1308 Roanoke Street
Seneca, KS 66538

About Our Ministry
Pastor Leo Strathman and Evangelist Donna's Ministry is marked in the Prophetic Ministry as well as Healing Miracles! The Church of the Coming King's Ministry is marked in the Prophetic Ministry as well as Healing Miracles! Our Ministry is centered on sharing the love of Jesus Christ to those in need of a Savior! It has been prophesied, We have the same calling and will make a powerful team.
> View our Photo Galleries! - Photos 1, Photos 2, Photos 3, Photos 4
> Our Mission for Evangelizing the World for Christ